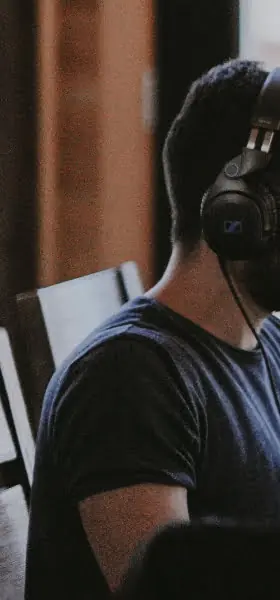 Personal Group Delivers Employee Benefits and Wellbeing Solution
>500,000
employees use Hapi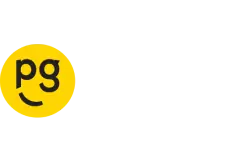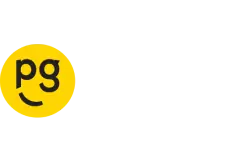 Companies in the competitive employee benefits and wellbeing market need to provide great digital experiences to thousands if not millions of employees. But back in 2014, Personal Group was reliant on an outsourced development partner that struggled to deliver improvements and new features at the speed needed to compete.
By bringing development in-house and adopting OutSystems, Personal Group became the master of its own destiny. Rapid, co-creative innovation ensures this UK insurer now leads the pack, with employee benefits and wellbeing apps that it can quickly customize for thousands of organizations.
App Modernization

Customer Experience

ISV

Mobile Applications

Web Apps & Portals


Challenge
Closing a Creative Chasm
Founded in 1984, Personal Group has grown to become a leading UK provider of employee benefits and wellbeing products, in addition to employee-focused healthcare cash plans. The business is built on one simple belief—that happy people are more productive at work.
That ethos places great importance on providing great user experiences tailored to the needs of businesses and their employees.
But back in 2014, the company was less than happy with its approach to digital product development. Reliance on external developers—and consequent change requests and work scheduling delays—put the brakes on innovation. As a result, Personal Group's first customer-facing app, based on a white-labeled platform, was falling behind the times.
"Our outsourced development company wasn't very proactive," explains Richard Tilbury, Director of Development. "We felt we had to bring development in-house to close the gap between product owners and developers. We were looking for a co-creative approach where the whole team proactively managed the product."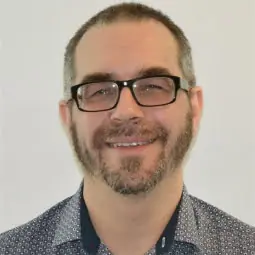 Personal Group faced two challenges as it considered how to expand its in-house development capacity. Mobile development skills were in short supply, and the development standards and frameworks were constantly and rapidly evolving.
For these reasons, Personal Group decided to look for development tools that would enable its existing developers to build web and mobile apps while at the same time protecting the company from technology churn. That search brought Personal Group to OutSystems.
Why Personal Group chose OutSystems:
Speed-up development and improve agility

Deliver web and mobile applications

Enable continuous delivery
Solution
Hapi With Development
Richard led the evaluation of OutSystems and, without any formal training, decided to explore the platform and see what he could do. "OutSystems is very intuitive, and its visual approach means team members can quickly understand code, even if they're new to OutSystems. We can onboard new developers very quickly," says Richard.
With the decision made, Personal Group took advantage of the extensive training and customer success services on offer from OutSystems. "We participated in some really useful boot camps with advice on architecture and planning and deployment. The training has been excellent, and there's also a strong community and support network."
Personal Group adopted a cross-training approach to build out its development team. "Most of our developers come from a legacy development background," explains Richard. "More recently, we've employed some apprentice developers and trained them up, and hired some experienced OutSystems senior developers. We find OutSystems intuitive and easy to learn, especially if developers have a .NET background."
Personal Group now has 11 OutSystems developers, and Richard describes them as much more interchangeable than before.
ISVs
Market Winning Products
Bring products to market faster. ISVs partner with OutSystems to develop and update innovative products that satisfy demanding customers and evolving markets.
Learn more about becoming an ISV

Developing a custom platform like Hapi from scratch would typically take 12-18 months. In fact, one of Personal Group's competitors took three and a half years to rebuild a similar platform. And if developing a custom platform wasn't challenging enough, the team had to become experts in payment card industry (PCI) standards so they could incorporate payment processing into the app.
With OutSystems, Personal Group quickly overcame all these challenges and built Hapi in just nine months with three developers.


Results
Hundreds of Customers and Over Half a Million Employees Embrace Hapi
The decision to license OutSystems has paid off handsomely. Thanks to faster visual development, the new development team delivered a completely new version of Hapi in nine months. Richard says, "The development cost was pretty equivalent to a quote for numerous fixes we needed for the old white-labeled product. But the most important benefit has been getting end-to-end control of the whole product development process. We're now masters of our own destiny, with product owners and developers working in a frictionless co-creative way. That's so different to how things were before."
Since launching the new version of Hapi in 2015, Personal Group has won numerous prestigious clients including, DHL, Randstad, OCS Group, and Princes Trust.
Over half a million employees access Hapi, either through the mobile app or a personalized web portal. Personalization is a crucial aspect of Hapi's architecture, which Personal Group describes as "flexibility as standard." Besides branding, each employer needs a customized employee deal spanning wellbeing services, retail discounts, reward and recognition tools, and other engagement and communications tools.
Richard says, "OutSystems has given us the flexibility to flip between a tenanted model and non-tenanted configuration where needed."

Perhaps the strongest endorsement of the flexibility that Personal Group has achieved is that it licenses a white-labeled version of Hapi to Sage, the global market leader for integrated accounting, payroll, and payment systems.
"Sage Employee Benefits is a Sage branded instance of Hapi," explains Richard. "When you've got a 13,000-person global company like Sage using technology developed by Personal Group, that's a strong endorsement for our development team and the platform."
Keeping employees' personal and financial data safe is crucial for Personal Group and its customers. Even though OutSystems already has extensive security built-in to protect the entire app lifecycle, Personal Group chose OutSystems Sentry, on AWS, for extra peace of mind.
With OutSystems Sentry, Personal Group gets all the benefits of OutSystems reinforced with additional security, risk management, and monitoring for a SOC2 Type II compliant cloud platform. "We're processing personal and financial data for over half a million employees, and hosting on OutSystems Sentry with AWS reduces our information security workload," explains Richard.
Integrating Retailers with "Route One"
Hundreds of national and regional retailers, including B&Q, Currys PC World, Tesco, and Sainsbury's, have joined the employee discount scheme powered by Hapi. In the past, Personal Group used an aggregator to connect to each retailer's discount voucher scheme. This limited choice and diminished profit as the aggregator took a commission on each transaction.
"We developed Route One as a common integration gateway," explains Richard. "Every retailer works slightly differently, so integrating with thousands of retailers could cause a technical debt headache. Route One largely overcomes that. We can hook in new retailers very quickly. Then Route One provides a consistent API that Hapi consumes without needing to customize the front end. Connecting a new retailer typically takes four to five days, but most of that is testing."
Personal Group's Proven Innovation Speed
No longer dependent on external developers, Personal Group has newfound agility. Examples include:
Cinema Tickets Ecommerce—when a third-party cinema ticket aggregator suffered a data breach, Personal Group was able to sever the connection and integrate directly to cinema chains in three weeks. Hapi app users have a seamless user experience—they can order tickets and refreshments and display ticket QR codes all from the convenience of the app.
Personalized Geolocation Offers—When visiting connected retail partner stores, Hapi app users can opt-in to receive push notification reminders of saving coupons they can use.
New Product Line—the company launched "Let's Connect," powered by OutSystems. This enables employers to offer employees the latest home technology products through salary sacrifice or net pay arrangements.
Enabling Rapid Innovation for the Innecto Acquisition—When Personal Group acquired pay and reward consultancy Innecto the company urgently needed to rebuild its "Digital Toolkit." Read the Innecto case study to learn how the company escaped legacy debt and built a capability for continuous improvement.
Summing up how things are operating today, Richard says, "OutSystems is multi-layered. Less technical developers can still code to a good level, while guru-level developers can work their magic to provide modules or components for others to reuse. OutSystems is a one size fits all development platform for us; we rarely if ever code in C# or anything else."