OutSystems for
Banking
Embrace emerging technology to adapt to changing consumer expectations, adopt new business models, and reduce technical debt.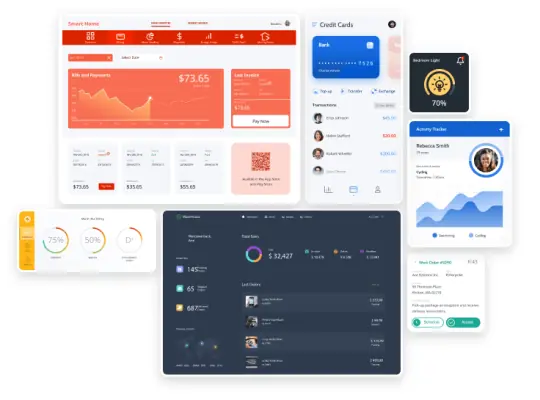 OutSystems Helps Financial Services Companies Transform
Companies Innovating with OutSystems
Learn how ThinkMoney increased new customer conversions by 30% with a new onboarding journey built in just 7 weeks. Read the Thinkmoney Story
Learn how Santander Consumer replaced 70% of their legacy systems and got 90% of partners adopt digital onboarding. Read the Santander Story
Learn how Corporate One Federal Credit Union provided more than 750 of America's credit unions new digital solutions at scale. Read the Corporate One Story
Why Banking CxOs Choose OutSystems?
App Lifecycle Optimization
OutSystems simplifies and accelerates all the steps in the application lifecycle with state-of-the-art tools and industry-leading AI-powered automation.
Mission-Critical By Design
Want to scale an application built for a department to a million users? The OutSystems platform gives you the capability to do that.
Enterprise-Grade Security
OutSystems is built from the ground up to ensure applications are secure from design time through deployment and operations.