The ability to deliver engaging digital experiences is crucial for a company's competitiveness, whether you're talking about customer-facing experience to increase customer base or employee-facing experiences to attract new and retain existing talent.
But if before defining a digital experience strategy was simply a matter of choosing between mobile or web, today software users expect frictionless and seamless experiences that they can access through the channel, device, and touchpoint that is more convenient to them at that given moment. Today, organizations need to think beyond a multichannel and even an omnichannel strategy. They need to think multiexperience. 
Defining Multiexperience
Before we dive into the report, let's start with the basics: what are multiexperiences, and why should you care?
Multiexperience is about moving the focus from technology and channels to thinking about how people will use applications and interact with a company. It seeks to provide optimal experiences tailored to the individual customer or user, their context, touchpoints, and interaction modalities.
Think of Spotify. You're listening to your favorite podcast on your phone, and you see the Spotify screen that you're probably most familiar with. Then, you enter your car, and the podcast continues to play on your car's speakers while the screen on your phone adjusts and simplifies the experience so that you don't get distracted while driving.
This consistent and frictionless journey is what we call a multiexperience.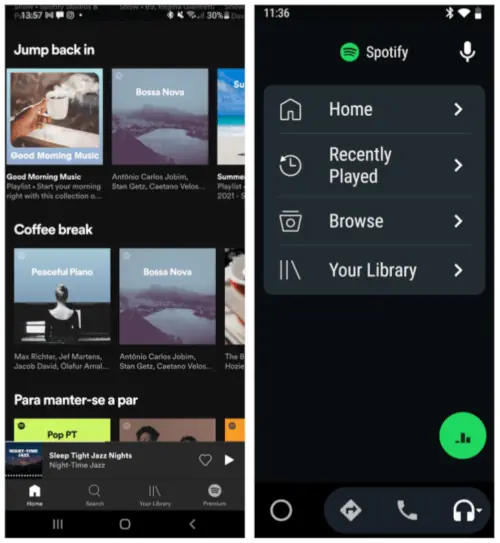 A multiexperience development platform (MXDP), as defined by Gartner,
"(...) Offers development teams an opinionated and integrated set of front-end development tools and "backends for frontends" capabilities. It enables distributed and scalable development (both in teams and architecture) of fit-for-purpose apps across digital touchpoints and interaction modalities." 1
To be considered an MXDP, a platform must cover at least four of five use cases:
Mobile apps (mandatory)
Chatbot
Voice
Wearables and IoT
Augmented and mixed reality
What Gartner Magic Quadrant Says About OutSystems
Gartner defines OutSystems "as an early pioneer in MXDPs" and "well-funded for continued growth."
Besides the fact that OutSystems delivers web, mobile, progressive web, and wearable applications, Gartner highlights three critical capabilities that make OutSystems a leader in the MXDP space:
"Easy integration of conversational and AR/VR applications."
"Greater productivity to development teams focusing on the creation of reusable components."
"Anticipate market changes [by] continually show[ing] the ability to incorporate new capabilities (such as AI-enabled tooling) just as the need emerges in the market."
How does OutSystems meet these capabilities, and why should you choose it for your multiexperience strategy? Let's dive in.
Why Choose OutSystems for Your MXDP Needs
OutSystems is a modern application development platform dedicated 100% to create a unified app development journey. To quote Gartner, "great organizations don't build siloed applications". With the OutSystems platform, organizations can build seamless, interconnected applications covering the most common digital transformation use cases, including employees' and customers' digital experiences.
Here's why OutSystems is the right platform for your multiexperiences needs.
1. Serious Productivity
OutSystems was designed to augment developers' productivity by automating those repetitive and complex tasks, predicting next steps, suggesting solutions, and validating developer's work patterns. This way, developers spend less time in lower value activities, and more thinking how they can own that experience and make that great app users will love.
To support developer productivity, OutSystems:
Offers a large open-source marketplace: More than a place where developers can find reusable modules, connectors, and components, the OutSystems Forge is a marketplace for high value solutions. Developers can find fully working apps for different use cases, like an Employee Onboarding or a Field Service Management Web backend and Mobile app with voice integration. Organizations can start using these and more solutions immediately or evolve, with no limits, to fit their needs.
Promotes reusability of experience components: Unlike traditional development, where you need multiple teams and platforms to create the same applications across different devices, with OutSystems, you can build experience components once and reuse them across different solutions. We call this an Experience System, which I'll explain in the next section.
Enables AI-tooling: With OutSystems, it is very easy to integrate your applications with AI services, such as chatbots, VR/AR, and machine learning models. At the same time, OutSystems provides AI-assisted development that predicts what developers need next and suggestions to accelerate development time.
Augments your developers' capabilities: In a time when it's so hard to attract development talent, OutSystems frees your developers from the most tedious and complex development activities, so they can focus on that extra mile that makes the difference, allowing your business to do more with the same resources.
2. Continuous Innovation
OutSystems is one of the pioneers in the MXDP space, and for 20 years, we've been evolving our platform to meet the business requirements of tomorrow. Our mission is to help organizations build whatever systems they need not only fast but also right and for the future. And by this I mean, creating solutions that can change and adapt as the market demands without compromising the functionality, scalability, and security of your systems.
To build those unique experiences for your customers and employees, developers can find thousands of reusable components and connectors in our Forge to easily integrate their apps to third-party solutions. This way, businesses are not stuck to our ecosystem and can easily integrate the best breed of chatbots, AI/VR, and voice that better suits their business needs.
With technology quickly evolving, if a new and disruptive chatbot appears in the market, for example, you can start using it tomorrow and get to market faster.
In addition to that, organizations can reuse components across their different business initiatives to increase consistency across the organization while promoting a sound architecture. That's where the concept of Experience Systems that I mentioned above comes in. 
An Experience System provides a set of living experience components that can be reused across different touchpoints in different interaction modalities. It may include a mesh of UI and visual elements, behavior, logic, data, and integrations (with third-party services, APIs, or existing core systems, for example). In short, they can encompass all the different layers that make up a digital experience.
With OutSystems, you can reuse these components across multiple applications, which allows you to standardize and scale experience best practices and enable you to take back control of your digital customer experience.
So, for example, imagine you want to deliver a service to your customers that can be consumed through web, mobile, and voice activated devices. Instead of having several specialized teams creating the same app and, basically, repeating work, your dev team can reuse those bottom layers and only tweak the last inch so that your app is personalized to the different touchpoints. This way, you can use a single platform and team to build the app once and make it available across any channel your customer wants.
This means you launch new digital products and services that meet your customers' needs when and where they need you—and more importantly, before your competitors do.
3. Users' Trust
There's one last piece you need to consider when evaluating the right MXDP for your business. When choosing the right platform, you should select one that has fully fledged capability and continues to innovate, but also one that gets the highest acceptance by the developers.
OutSystems is the most trusted vendor by enterprise software users. In Gartner Peer Insights for MXDP, OutSystems scores 4.5 stars out of 5, based on 587 reviews at the time this article was written. To quote a user,
"One codebase, many distribution methods - what a fantastic platform to ensure that development efforts and costs are kept low! The promise that OutSystems sells as a multiexperience development platform truly delivers what it says. It goes far beyond simply creating online forms, and presents rich, role-based workflows and access that works across all key platforms."
—Source: Gartner Peer Reviews.
In the most participated enterprise software end-users review site, G2 Crowd, enterprise users also ranked OutSystems as the leader, with over 400 reviews and an average rating of 4,5/5 stars.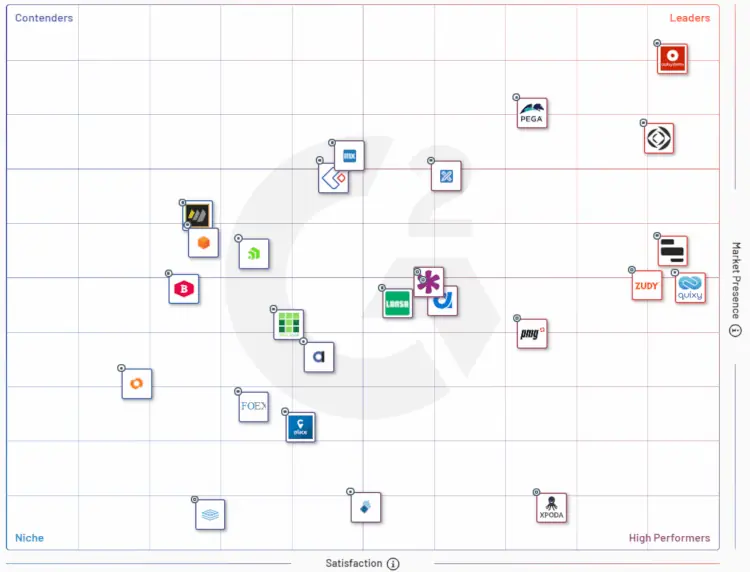 Ready to Embrace Multiexperiences?
With customers and employees craving for frictionless and consistent experiences, delivering engaging digital journeys is no longer just an option. And if before, most digital experience needs could be solved with simple workflows and a sprinkle of automation, the need for multiexperiences has raised the bar for most MXDPs.
OutSystems is the only multiexperience development platform dedicated to creating and evolving a unified app dev platform that supports organizations in their different digital transformation initiatives. Whether you're looking to transform your customer's experience, retain and attract talent with workplace innovation, modernize your legacy applications, or automate your business processes, OutSystems got you covered.
Want to give it a try? Sign up for OutSystems free edition right here—yes, it's forever free.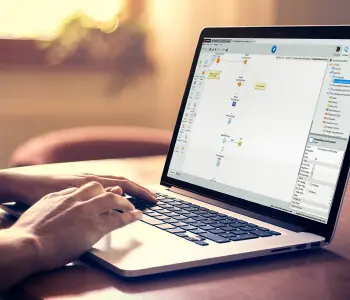 Use OutSystems Now!
Get your first app built in a few minutes.
It's free forever.
1 "Gartner Magic Quadrant for Multiexperience Development Platforms, Arun Batchu, Adrian Leow, Jim Scheibmeir, Van Baker"