OutSystems for
Insurance
Deliver Enterprise-Grade Digital Insurance Solutions Faster
The insurance industry is at a digital crossroads - competition from insurtech and big tech, expectations to deliver flawless user experiences, and increasing pressure to grow market share. With challenges like these, what road will you take for your digital transformation?
Increase Policy Profitability
Beat Insurtech and Big Tech
Ensure Regulatory Compliance
Decrease Underwriting Costs
Increase Policy Profitability
How is your company handling the pressure to offset high claims costs and underwhelming financial performance? Rethink your business model and lead with a digital-first strategy by building sophisticated, next-gen digital engagement solutions with the OutSystems low-code development platform. Policyholders, agents, and brokers can interact on their own terms while you increase policy upsell opportunities.
Learn how Liberty Seguros generated policy growth of 274%.
Beat Your Insurtech and Big Tech Competition
Insurtech and big tech are delivering flawless user experiences that could be affecting your business. Beat the competition by using OutSystems to build agent portals, claims applications, and underwriting solutions 10x faster than with traditional development methods. And, plug into the entire insurance ecosystem outside your organization.
Learn what strategies application development teams are using to speed up development time and capacity.
Respond to State and Federal Regulations
Adjusting your policies and procedures to adhere promptly to new state or federal regulations is critical to achieving compliance. The OutSystems platform enables you to customize your workflows, business rules, and application UI in a matter of hours—not months—allowing you to become compliant with state and federal regulations quickly.
Decrease the Cost of Underwriting and Claims
Overwhelmed by demands to reduce operational costs? With OutSystems, you can digitize operations and rapidly build your way to "zero-touch" quoting, underwriting, claims, and more. By connecting disparate systems of data, applying data standards, and automating manual processes, you can reduce processing times and support costs.
Learn how Van Ameyde reduced average claim resolution time by 30%.
Reduce Your Legacy IT Debt
Legacy environments are costly to maintain and operate. With OutSystems, you can cost-effectively integrate or re-platform legacy systems using low-code development. Plus, you can consolidate multiple core systems and data sources into a single, 360-degree view, improving data transparency and response times.
Learn how Fidelidade modernized their legacy systems and consolidated their application portfolio.
Webinar: How To Mobilize for Digital Transformation
In A Risk-Averse Environment
Change is the foundation of progress, and key to maintaining a competitive advantage. But how do you start down the path of technological change in a heavily regulated and risk-averse environment, such as insurance? Last year, Standard Insurance Company found itself in this exact position, weighed down by a portfolio full of quickly deprecating technology. The IT team knew their next move was critical. They would need to enlist the right champions and the right technology to achieve such a wide-scale endeavor.
View our recorded webinar: How To Mobilize for Digital Transformation in a Risk-Averse Environment to learn how Standard Insurance Company organized for transformative change, while carefully balancing its risk and compliance. Hear how the company used the low-code development platform from OutSystems to modernize legacy applications, automate manual work, and lay the foundation for a roadmap toward a flourishing digital future. 
Highlights of the session include how to:
Quickly move the needle on digital progress
Involve the appropriate stakeholders and select the right champions
Develop a digital roadmap balancing necessities with aspirations
Watch Now
How To Mobilize for Digital Transformation In A Risk-Averse Environment Webinar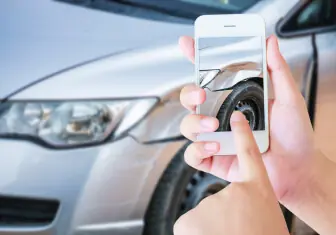 More Resources for Insurance