Power the evolution of Insurance
Launch digital products, build core systems and (most) everything in between

The insurance industry has always been dynamic. Each segment is continuously evolving. The pace of innovation today is a testament to the great minds in the industry and their access to enabling technologies. They are delivering on their vision at a fraction of the cost of yesterday's technology and, as important, a fraction of the time. What do you want to build?
Insurance innovators and inventors are building with OutSystems
Real Time and Personalized Rating with IoT
Digital Products and Services
Core Tools - Service and Underwriting Workbench
Core Administration Systems - Claims and Policy
Create personalized insurance products and services
The value of personalization in insurance is not a secret to brokers, MGAs, and insurers. And, with modern technology like high-performance low-code, it is easier than ever to build that personalization into your products, applications, and portals. Tysers' four-person IT Team took on real-time risk rating via sensors on ships and Jurny's Team launched Pay-per-Mile Insurance. Learn more about how ViS, 100+ year old Insurer in Iceland, developed a new UBI Product with OutSystems.
Deliver dynamic insurance portals and apps
Insurance clients of all types - agents, brokers, customers, claimants, and vendors - are demanding digitization of services, transparency via dashboards, and real-time quoting tools. Read how Zurich used OutSystems to advance their digital relationship with distribution partners - mobile, desktop, or both.
Digitize Claim Collaboration
The cost of claims goes down exponentially when all the associated parties can work together within the same application. Same data, different views for different purposes. Reduction in turnaround time, administrative cost and friction are a few KPIs that Liberty Mutual calls out for their award-winning claims application.
Create a workbench for underwriters (and others!)
If no two risks are the same, then what are companies doing to support the myriad of activities associated with underwriting, renewing, and servicing multiple products? Some are arming their teams of experts with the capability to build what they need to get the job done. One workbench and many tools. Auditable and agile. Fidelidade, a Fosun Company, unbundled everything - from pricing to process.
Rethink the architecture and cost of core
If your company is like many others, the cost of current core systems is top of mind. The advent of APIs, the rise of simplistic products, and the availability of data and automation challenge the architectural principles of core systems today. While keeping the regulatory rules, reporting, and technical requirements for financial transitions intact, decoupling and extending business functions is an emerging trend. And, it is saving companies millions. Read here about Van Ameyde's core claims system, ECHO, which was built with OutSystems and maps to their client's policy system.
In their words: Why Standard Insurance chose to Digitize with OutSystems
Webinar: How to mobilize for digital transformation in a
100-Year Old Life Insurance Company
Change is the foundation of progress, and key to maintaining a competitive advantage. But how do you start down the path of technological change in a heavily regulated and risk-averse environment, such as insurance? Last year, Standard Insurance Company found itself in this exact position, weighed down by a portfolio full of quickly deprecating technology. The IT team knew their next move was critical. They would need to enlist the right champions and the right technology to achieve such a wide-scale endeavor.
View our recorded webinar: How To Mobilize for Digital Transformation in a Risk-Averse Environment to learn how Standard Insurance Company organized for transformative change, while carefully balancing its risk and compliance. Hear how the company used the low-code development platform from OutSystems to modernize legacy applications, automate manual work, and lay the foundation for a roadmap toward a flourishing digital future.
Highlights of the session include how to:
Quickly move the needle on digital progress
Involve the appropriate stakeholders and select the right champions
Develop a digital roadmap balancing necessities with aspirations
Watch Now
How To Mobilize for Digital Transformation In A Risk-Averse Environment Webinar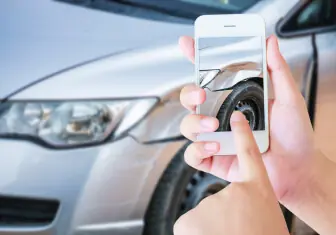 More Resources for Insurance